Our Teaching and Learning
We set high standards of teaching and learning and expect the highest levels of achievement for everyone. When we say 'everyone', we mean 'everyone'.
We encourage self-discipline and an enjoyment of learning, helping our children to become independent learners with lively, enquiring minds.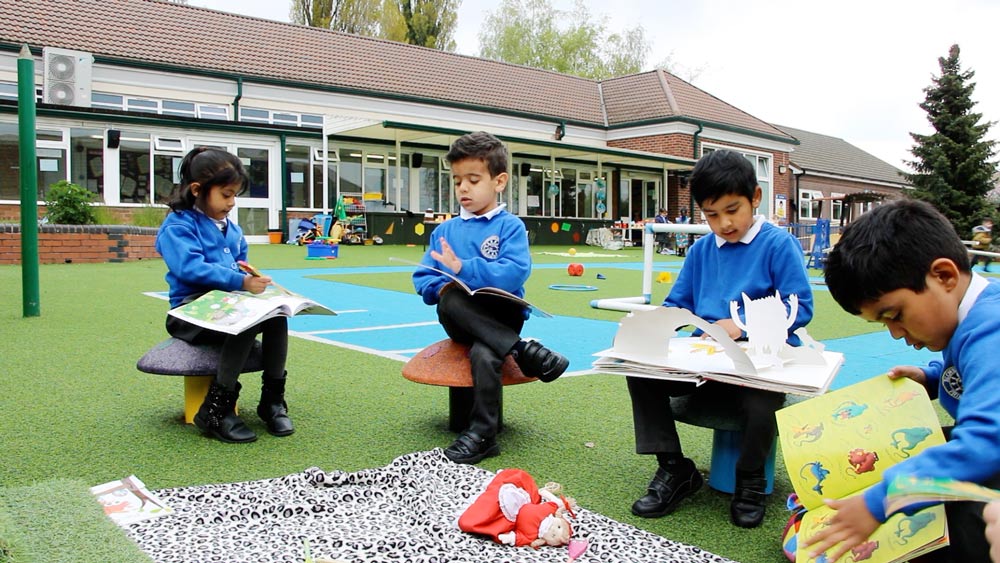 The Early Years Foundation Stage, our Nursery and Reception class, offers a very wide variety of experiences and opportunities for pupils to express themselves and learn. Developing pupils' personal, social and emotional skills is vital and the dedicated Early Years staff ensure that pupils very quickly develop into confident, independent learners who are well prepared to move into Year 1.
In Key Stage 1, a high emphasis is placed on the development of basic skills as this is crucial to success in Reading, Writing and Mathematics. Again, rapid rates of progress are seen and pupils achieve exceptionally well by the end of Key Stage 1.
However, we also want pupils to receive an exciting, broad and balanced curriculum and this wider curriculum is something we are very proud of.
In Key Stage 2, there is a strong emphasis on enhancing pupils' knowledge, skills and understanding in both English and Mathematics, as well as throughout the entire range of subjects. This priority remains evident as pupils consistently make rapid progress and attain outstanding results, surpassing national averages in Year 6. Furthermore, pupils continue to benefit from a well-rounded curriculum that is characterised by creativity, enjoyment, and a wealth of engaging and lively learning opportunities. Alongside their academic pursuits, pupils also acquire skills such as playing musical instruments and swimming.
The fundamental aim of the school is to ensure all our pupils are given the skills to learn effectively throughout their lives. When they leave school, the pupils are always well-prepared for the next stage of their education.
Developing a culture of reading
There are many reasons why Blowers Green Primary is able to achieve such high standards, but perhaps the most important of them is our approach to reading – especially – and writing.
The school serves a diverse community with a high proportion of pupils coming from families where English is an additional language. In fact, almost 30 languages are spoken by our pupils. However, they all learn to read confidently during their time with us, providing the foundation of all of our other teaching and learning.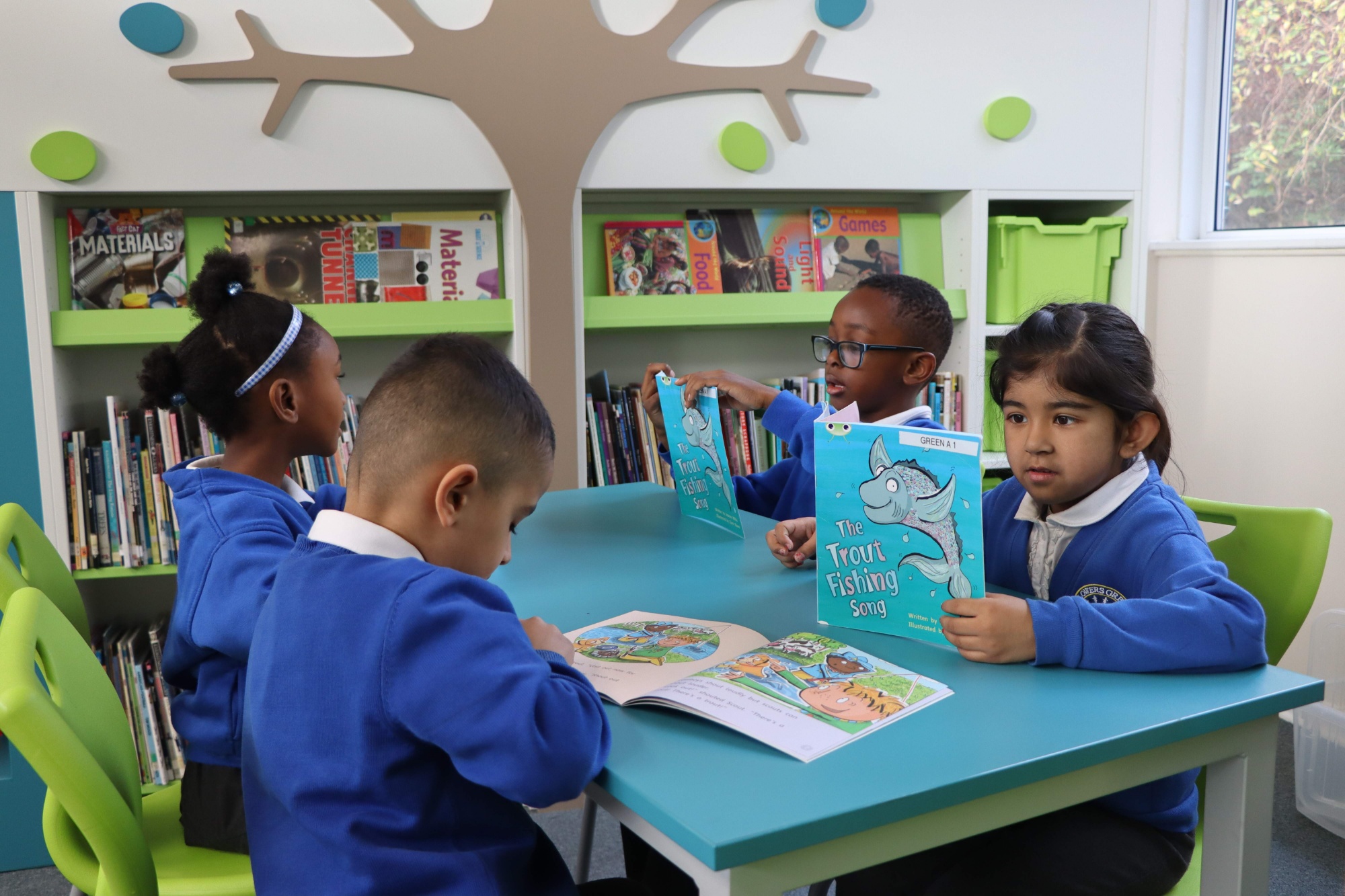 Reading lessons are taught using the 'Book Talk' initiative, which happens daily for 30 minutes. Book Talk sessions are relaxed and enjoyable for the pupils involved, who read and talk about a range of ability-linked books.
In addition to Book Talk sessions, all children are heard to read at least once a week, with the lowest 20% of readers in each class heard to read by an adult daily.
Our writing lessons follow the 'Sentence Stacking' approach, which is built around word gathering and sentence building to produce finished pieces of writing which are coherent and of high quality.
Other aspects of our reading culture include:
Teachers writing book reviews which are displayed in the library, giving pupils the message that teachers love reading too.
Training teachers in how to make reading enjoyable for children.
Story Time – a daily session when every pupil in the school listens to their teacher reading a complete short story for 10 minutes.
Strong links with our local library with all children becoming library members by the age of four.
Drop Everything and Read sessions in Early Years, when children and staff read for pleasure.
Classroom libraries filled with books chosen by the children.
A Reading Challenge for Years 1 to 6, in which children read 6 books throughout the year and answer a series of questions to check their understanding. Personal copies of our Reading Challenge books are handed out to our most disadvantaged pupils.
A poetry recital programme in which pupils learn six poems throughout the year.